Restaurant Club
Experience a foodie club where YOU always win!
Gorse Hill Restaurant Club
Whether it's a family celebration, a date night for two or an afternoon tea with friends simply JOIN THE CLUB TODAY and take advantage of exclusive discounts for life!
Special Offers, Pre-Sale Dining Events, Selected Date Discounts & More!
Diners who join the Gorse Hill Restaurant Club enjoy even greater value by using their Discount Card – this exclusive dining club also receives details of future special offers including Weekend Breaks (with discounted room rates) by e-mail newsletter.

Join the Gorse Hill Restaurant Club for free, and get the following benefits:
Totally FREE Membership
10% off* Gorse Hill's A La Carte Dining
10% off* Gorses Hill's Afternnoon Tea Options
10% off* Selected Special Events & on Specific Dates (advised by email)
15% off* Drinks at the bar on selected dates (advised by email)
20% off Dining on selected dates (advised by email)
Regular E-mail alerts
* Discount applies for up to 6 people
** All reservations are subject to availability
Dine with Us at Gorse Hill and BE REWARDED
But it's not JUST the obvious benefits that make the Gorse Hill Hotel Restaurant Club a great fit if you're a food lover!
Culinary Exploration & Food Education: Joining a restaurant club allows you to explore diverse menus, try new flavors and cuisines, and discover innovative dishes.
Networking & Socialiaing: Restaurant clubs host exclusive events for members, providing opportunities to meet like-minded individuals, make new friends, and expand your social network.
Insider & Specialist Experiences: Our restaurant club membership can, at some of our specialised events, grant access to behind-the-scenes tours, chef meet-and-greets, cooking demonstrations, and special tastings.
Community Engagement: Joining a restaurant club connects you with a community of individuals who likely share your interests, allowing you to participate in community events and contribute to causes related to food, hunger, and sustainability.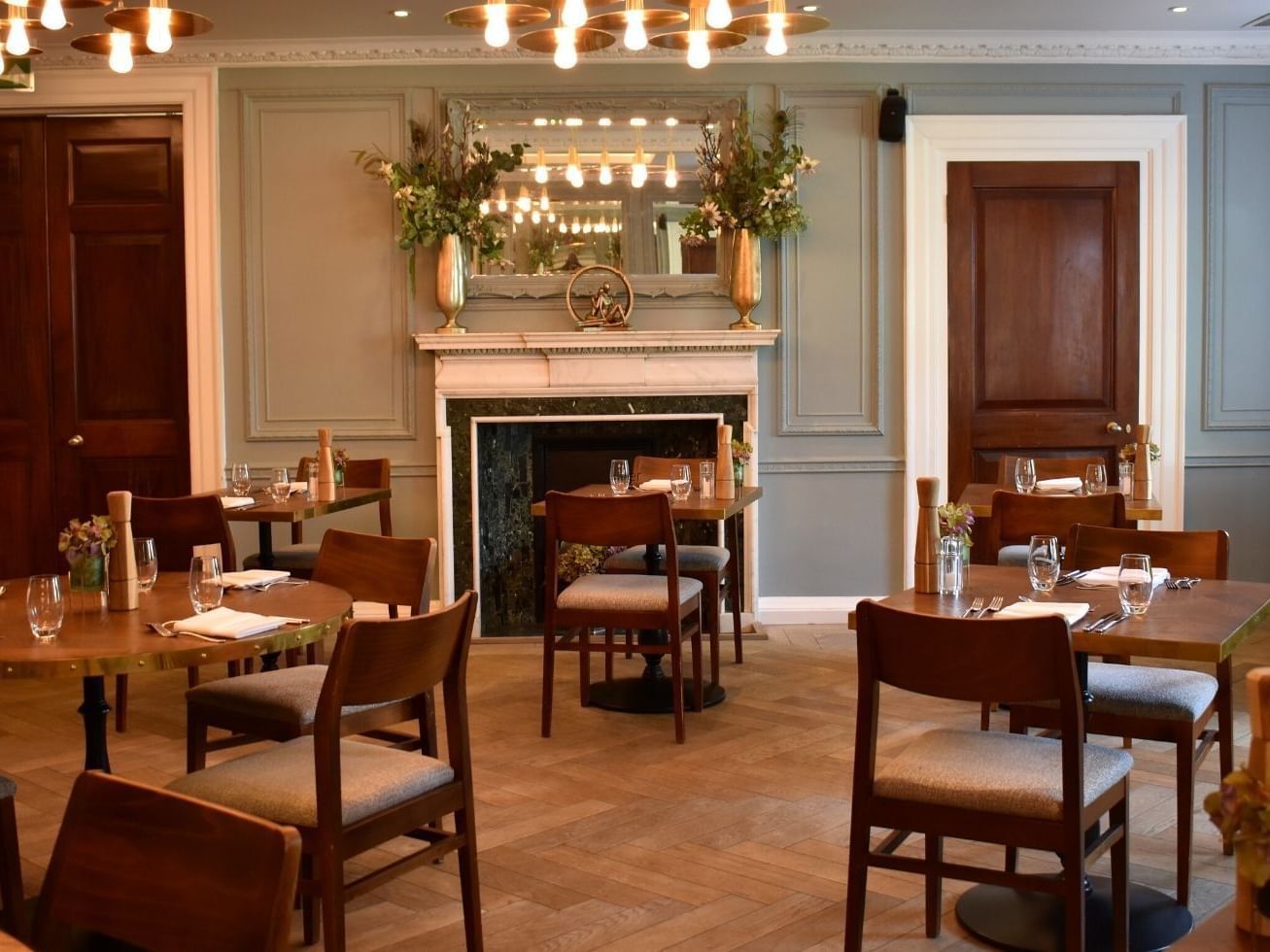 Enjoy a fine seasonal dining experience here at Gorse Hill in The Brasserie, a stylish restaurant located in our charming mansion house.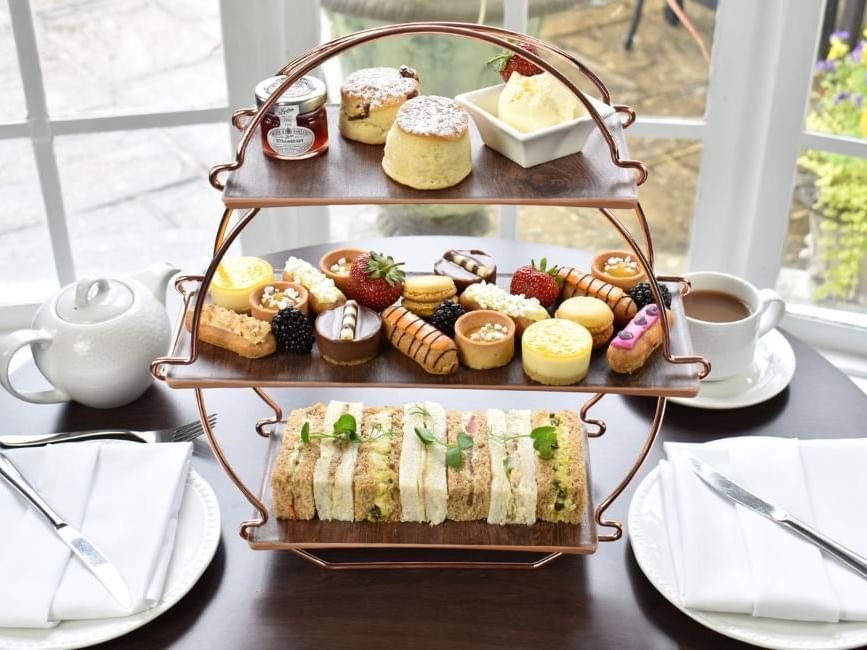 Quintessentially English Afternoon Tea served at Gorse Hill in Woking, Surrey.