12 Great First Dance Alternatives
Things To Do At A Wedding Reception Besides Dancing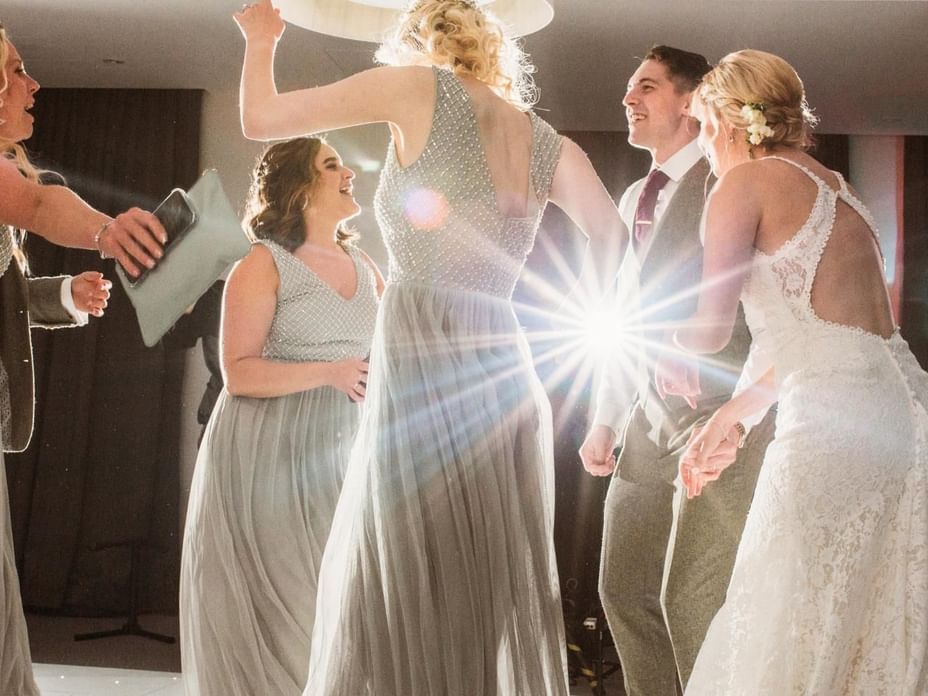 When planning your wedding the first dance is a special moment, but you don't have to do it if you and your partner feel shy about dancing in front of everyone.

At Gorse Hill we've seen lots of wedding dance alternatives taking place at our Surrey wedding venue. Read on for inspiration!
Alternatives To First Dance
1. Karaoke
A fun activity you can enjoy at your wedding reception is karaoke.

It presents a fantastic opportunity for you and your partner to take turns showcasing your singing skills or you can invite your wedding guests to join in.
2. Hire Dancers
If you'd rather not do the traditional first dance, you can hire dancers to put on a performance.

This will make your guests feel excited and you can invite them to join in on the dancefloor afterward.
3. Friendly Competition
If you and your partner really enjoy playing video games, you could set up a large screen and play a game like Mario Kart for some friendly competition on your wedding day.

Alternatively, consider a creative approach that encourages active participation from everyone.

A scavenger hunt for example can add an element of excitement as guests eagerly search for hidden treats throughout the venue.
4. Fun Activities
Engage your guests in a delightful array of entertaining activities.

Consider inviting everyone to partake in classic games such as bingo or set up lawn games like croquet, Jenga or hire a bouncy castle.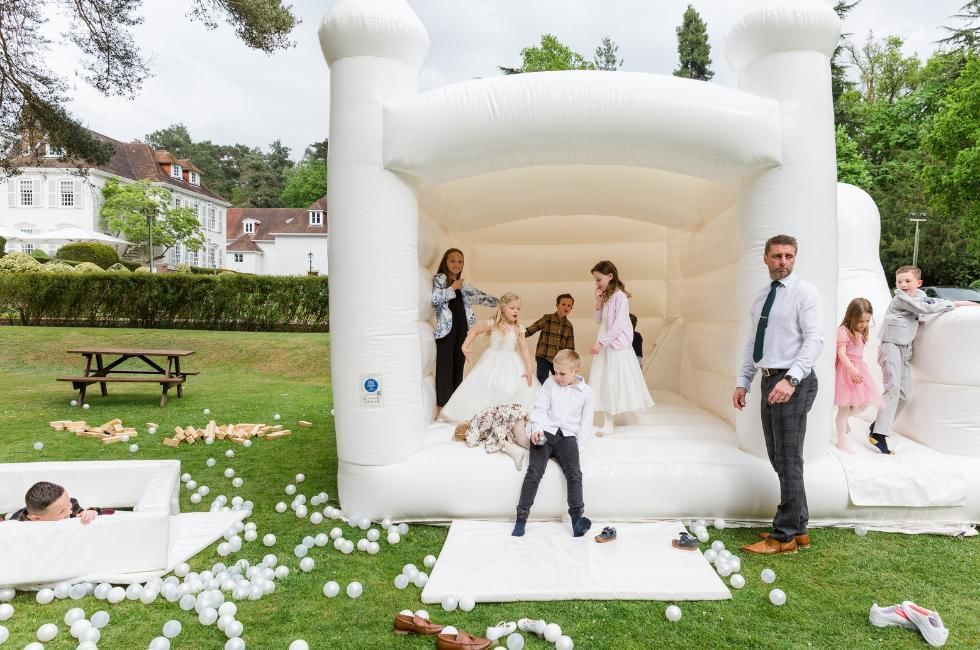 5. Create A First Dance Video
If you and your partner enjoy dancing but don't want to do a first dance in front of everyone you can make a special dance video before the wedding and share it with your guests on a screen.

You can edit the video yourselves or ask a pro to help, making it feel like your very own music video! This way you can still share your dance moves without feeling nervous in the spotlight.
6. Get Everyone Dancing
Invite all your guests to dance together on the dance floor with you!

Choose a song that everyone is familiar with so that everyone can join in comfortably. This is great alternative to the traditional first dance.
7. Live Music Preformance
You can pick a live band, a musician, or a local artist to play a special song at your reception instead of the first dance.

This will make it seem like you're having your own private concert. It will keep the special feeling of a first dance but with a unique twist that you and your guests will enjoy.
8. Interactive Performers
Having performers at your reception can make your wedding even more amazing and exciting.

You can choose from a variety of options, like magicians who do cool tricks or artists who paint live during the event.

There are so many possibilities to explore and make your celebration truly unique and unforgettable.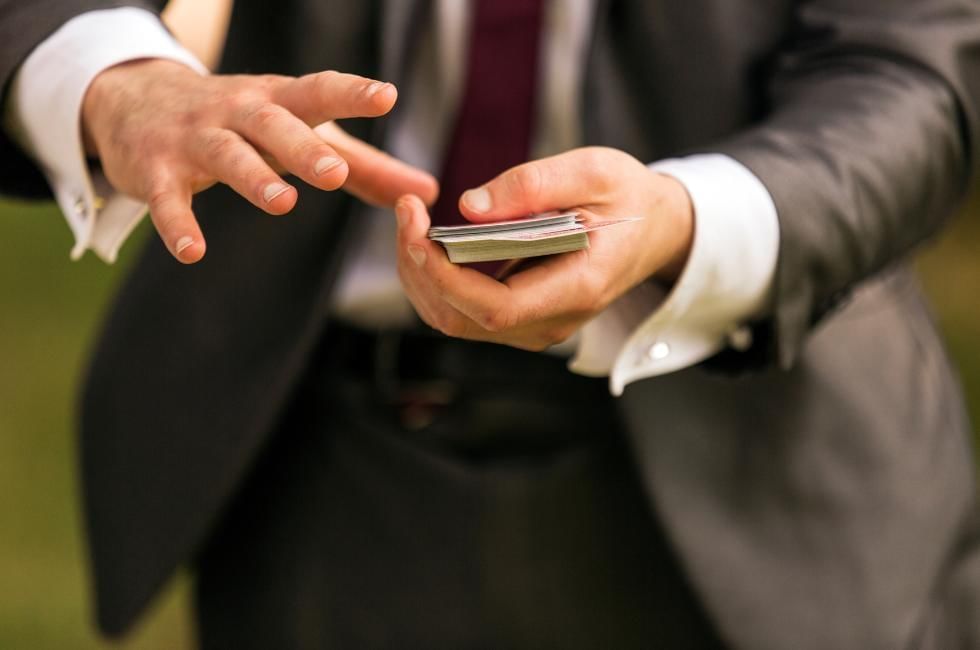 9. Share Your Love Story
Instead of the regular first dance a nice idea is to have a slideshow with pictures and videos that tell your love story.

You can show pictures of where you and your partner met, moments leading up to the wedding, and even some funny times before the big day.

While the music plays in the background your slideshow will make everyone smile and enjoy your special journey together.
10. Play A Song Yourself
Learn to play a musical instrument like the piano or guitar and perform a song at the wedding reception.

This personal performance can bring a special touch to your special day.
11. Cultural Performance
Embrace your cultural heritage by including a traditional dance or performance that reflects your background.

This is a wonderful way to honour your roots and introduce your heritage to your guests, creating a meaningful and beautiful experience for everyone.
12. Skip It Altogether
This may not be the most creative first dance alternative however your wedding day is all about you and there's no requirement stating that couples must have a first dance.

Do what makes you and your partner feel comfortable whether its partaking in these fantastic first dance alternatives or just skipping it altogether.
-------------------------------------------------------------------------------------
We hope you enjoyed exploring these great first dance alternatives.

As a highly regarded Wedding Venue in Surrey our team is committed to making your special day perfect, whether you decide on a traditional first dance or not.

Feel free to discover more wedding-related articles on our Blog to gather more ideas and inspiration.
-------------------------------------------------------------------------------------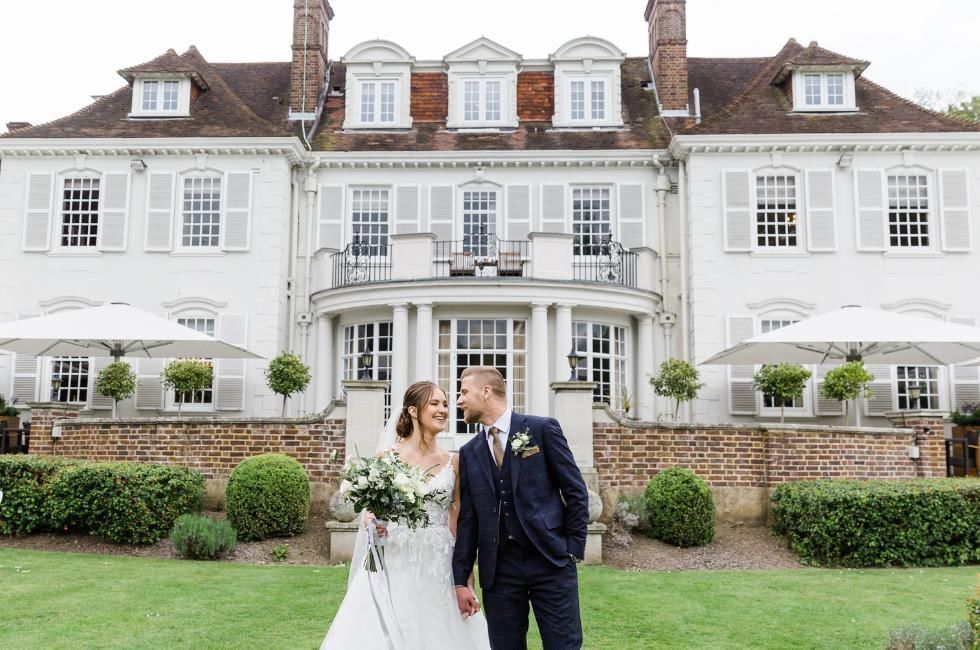 Frequently Asked Questions Related to: First Dance Alternatives
Q: What can I replace my first dance with?
A: Some great first dance alternatives ideas include: karaoke, playing fun wedding games, and hiring dancers for an exciting performance.

Q: Can you skip a first dance?
A: You totally have the option to skip the first dance. It's not a must-do tradition. Your wedding should reflect you and your partner and if you're not comfortable with it you can choose not to do it or try something different.

Q: What if I don't want to dance at my wedding?
A: You don't have to dance during your wedding if you don't feel like it. There are many first dance alternatives such as trying Karaoke or bringing in live performers. It's all about what makes you comfortable and happy on your big day.

Q: Is it ok not to have a first dance?
A: Absolutely! Do whatever makes you and your partner comfortable and happy. Afterall it's your special day.

Q: How do you not have an awkward first dance?
A: Feeling nervous before your first dance is perfectly normal. If you're not very confident with dancing but still want to join in on this wedding tradition here are some suggestions: practice a lot, keep it short, or even take dancing lessons. Remember, there's no pressure just do what feels right for you.