Deluxe Double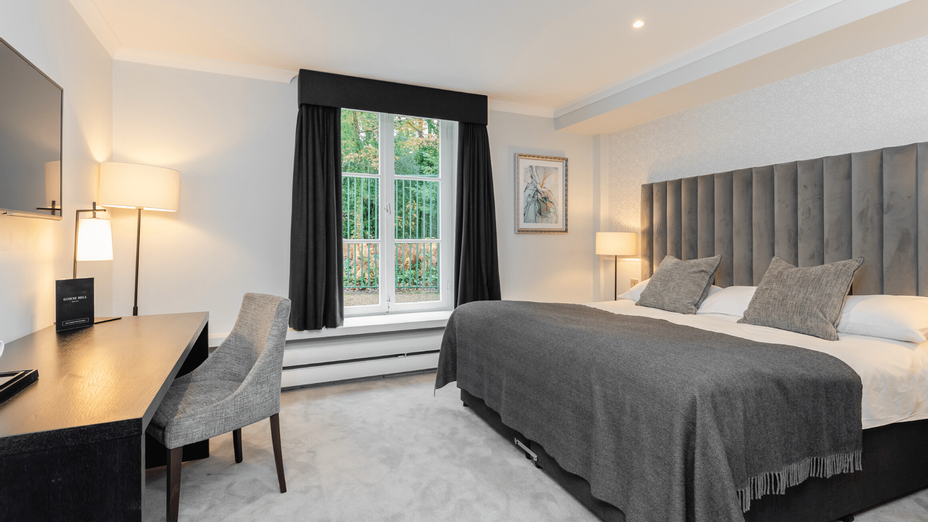 With that little bit extra space over our Standard Double Room comes that little bit extra in comfort.
The Deluxe Double Rooms here at Gorse Hill ensure a comfortable hotel experience with large superior matressed beds as standard. Relax, put your feet up and enjoy your stay. These rooms are preferred by those staying for longer periods.
As with every room we offer on the property, you'll stay connected with free Wi-Fi, take your pick of the many freeview channels on the TV, be able to complete business tasks on the rooms desk, enjoy working out in our fully equipped purpose-built gymnasium, and help yourself to complimentary tea and coffee.