Winter Weddings
Magical Moments Await
Your Perfect Winter Wedding Venue
Gorse Hill in Surrey
Experience the magic of winter weddings at Gorse Hill.
Let us plan your perfect day embracing the cosy intimacy and festive charm that this wonderful season brings.
Our magnificent Surrey wedding venue is the perfect backdrop for your unforgettable winter wedding where history, comfort and natural beauty combine to create cherished memories.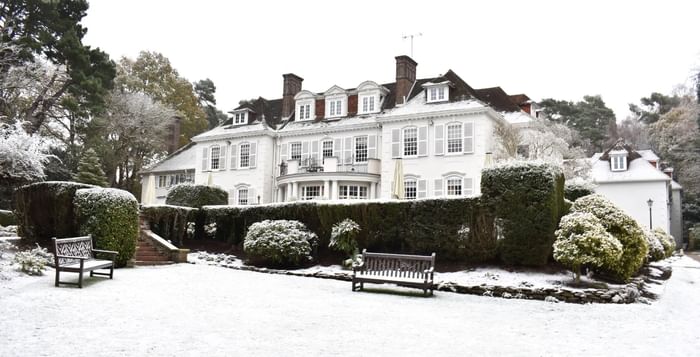 SPECIAL WINTER WEDDING OFFER
Discover our exclusive Winter Wedding Offer and create memories at Gorse Hill that will warm your hearts for years to come. To learn more contact our dedicated sales team today.
Limited dates available for weddings taking place in November 2023 & January, February & November 2024. T&Cs apply.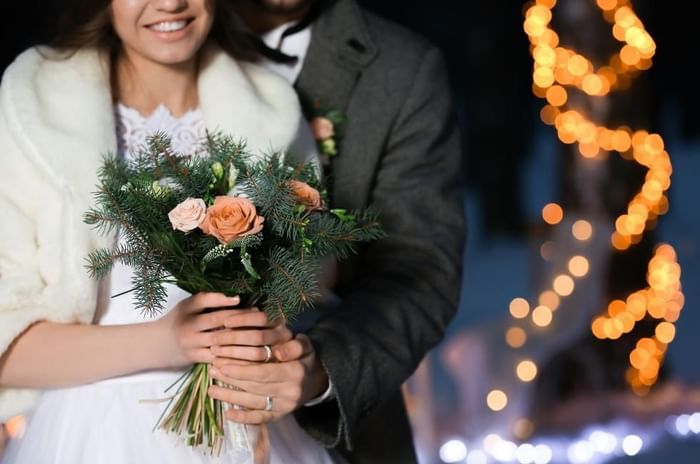 CHRISTMAS WEDDING PACKAGE
Experience the magic of Christmas Weddings at Gorse Hill where our venue undergoes a captivating transformation into a festive winter wonderland. To learn more contact our dedciated sales team today.
Limited dates available for weddings taking place in December 2023 & December 2024. T&Cs apply.
WHY get married in winter At Gorse Hill?
Celebrate your dream winter wedding at Gorse Hill, the most enchanting venue in Surrey.
Our stunning mansion house boasts elegant fireplaces creating a cosy and romantic atmosphere for your special day.
Whether you envision an intimate gathering or a grand affair we have a variety of spaces on-site to accommodate your needs.
As Christmas approaches our venue transforms into a winter wonderland adorned with festive decorations ensuring a magical ambiance.
At Gorse Hill we take pride in being the ultimate winter weddings destination in Surrey offering a range of packages which can be tailored to your desires.
Experience the beauty, warmth and unparalleled charm of Gorse Hill where your winter wedding dreams come to life.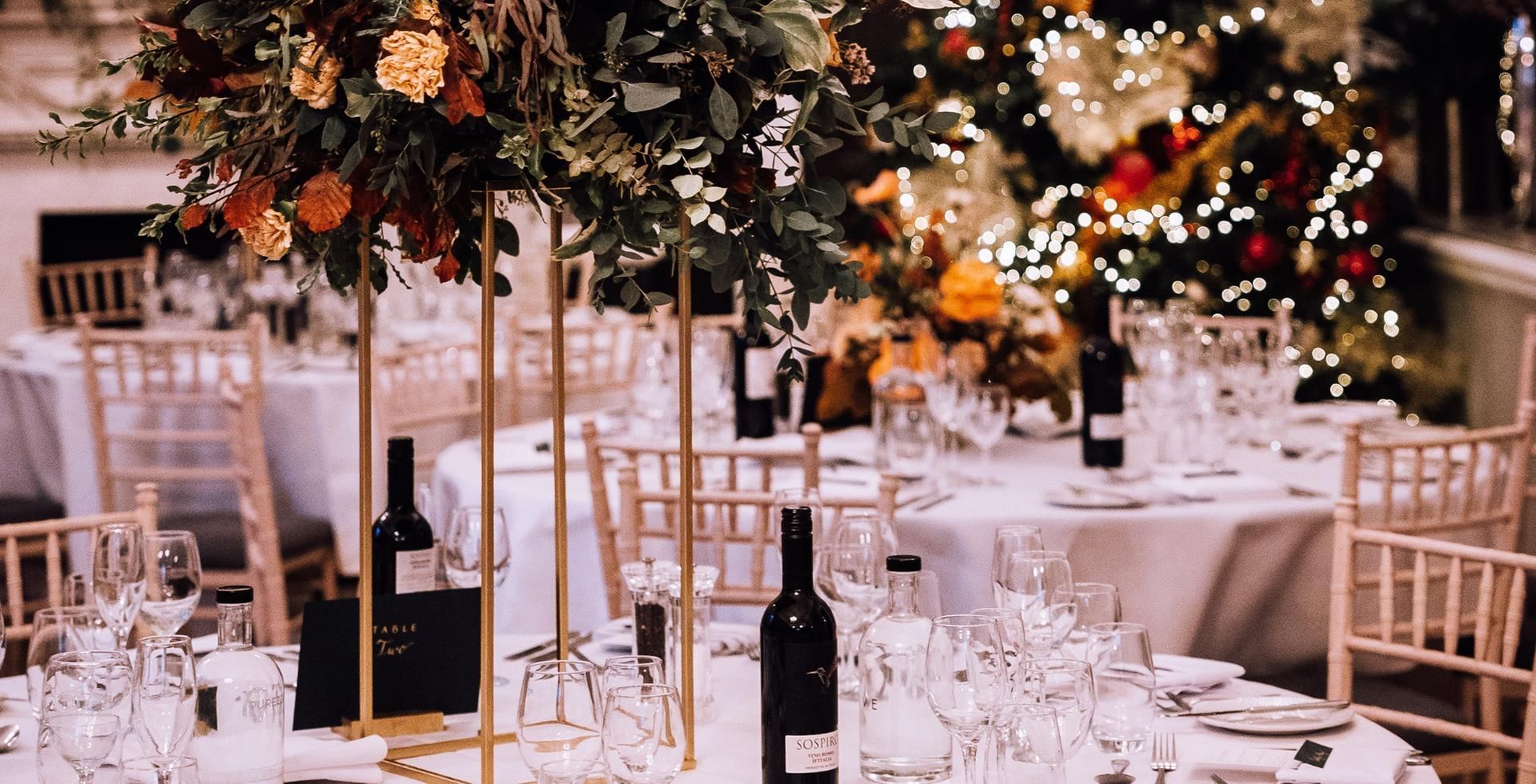 Benefits of UK Winter Weddings
Affordability: Winter weddings are usually budget-friendly due to being in the off-peak season, saving money on venue hire and accommodation.

Comforting Menus: Winter wedding menus feature hearty options like soups, roasted meats and warm desserts, perfect for colder weather.

Festive Decor: Christmas winter weddings allow for festive decorations like twinkling lights and berries adding a magical touch to the celebration.

Guest Availability: During winter months many people have fewer commitments making it more likely that wedding guests will be available to attend.

Unique Atmosphere: Winter weddings offer a romantic ambiance with potential snowfall, crisp air, and cosy indoor settings.

Beautiful Photography: Winter landscapes provide stunning backdrops with the potential for snow-covered scenery and winter sunsets.

Honeymoon Opportunities: Winter weddings open up honeymoon options in popular destinations like ski resorts or charming winter getaways.
TIPS FOR PLANNING A WINTER WEDDING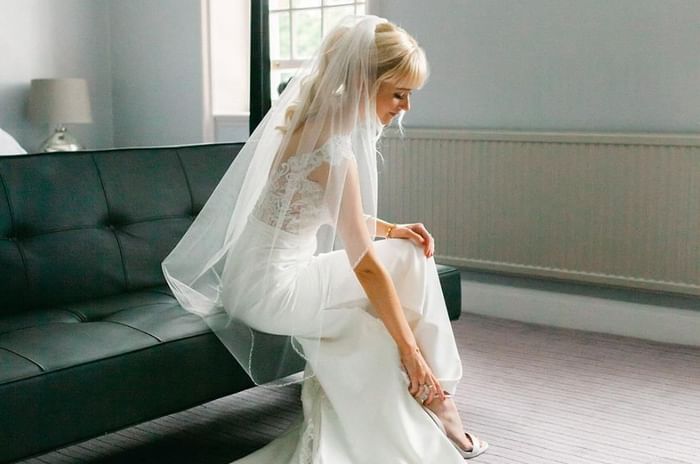 STAY THE NIGHT BEFORE
Consider staying at the venue the night before your wedding. With the potential for rain, sleet or snow it helps ensure everyone is on time and avoids travel disruptions. Luckily, Gorse Hill offers excellent on-site hotel accommodation.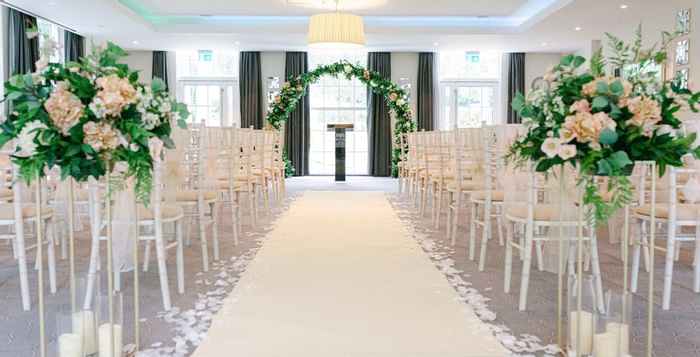 EARLIER CEREMONY
Winter days tend to have shorter daylight hours so it's wise to plan your wedding ceremony earlier in the day if possible. This allows you to make the most out of the available natural light for your photographs.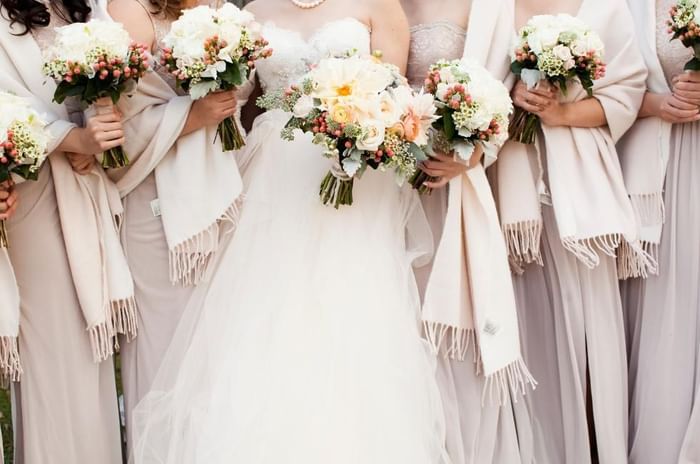 DRESS FOR THE WEATHER
When planning a winter wedding prioritise warmth and style in clothing choices. Opt for thicker materials or long-sleeved dresses and layer up with faux fur coats. Don't forget accessories like shawls and gloves to add both warmth and elegance.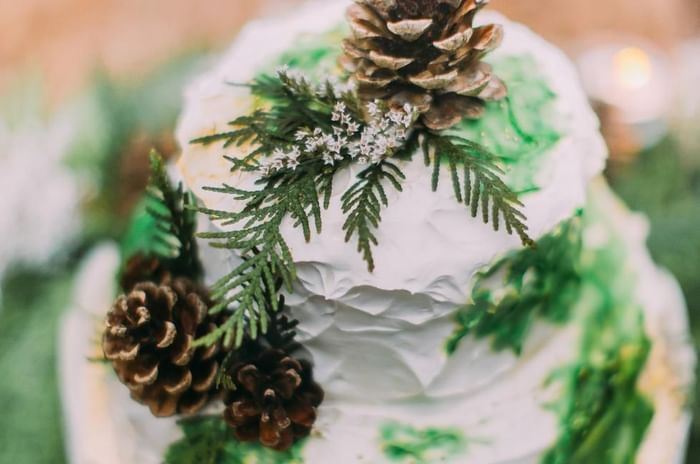 SEASONAL TOUCHES
Take advantage of the unique charms of winter by incorporating seasonal elements into your wedding. Consider using pinecones or even elements like frosted or snow-covered details in your decor. This can reinforce the enchanting winter atmosphere.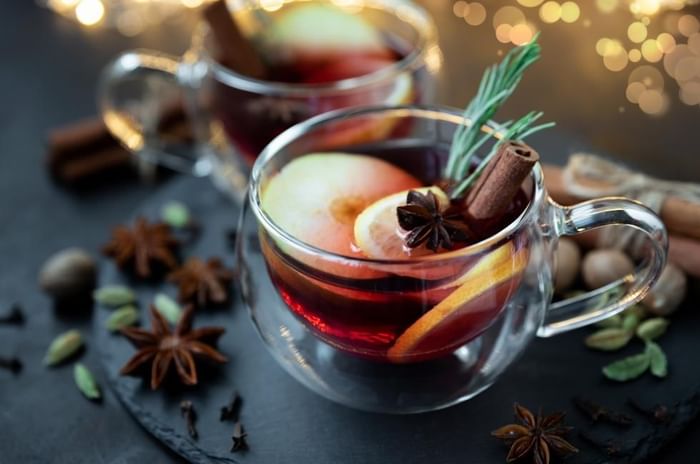 COSY COMFORTS
Keep your guests warm and comfortable by providing cosy touches throughout the day. Serve warm drinks like hot chocolate, mulled wine or signature winter cocktails to keep everyone feeling in good spirits.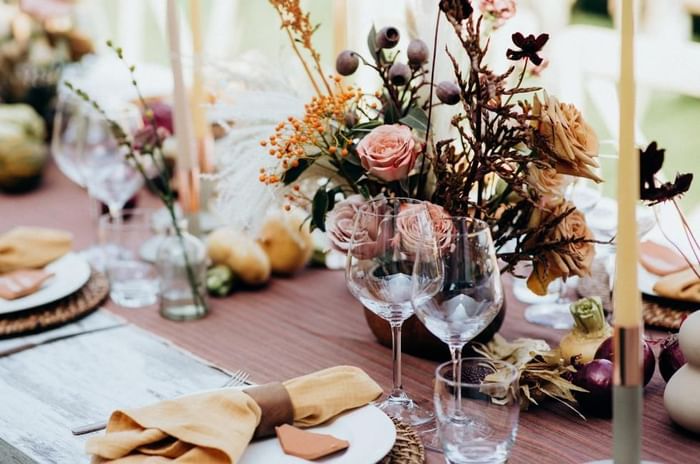 WINTER COLOUR PALLETS
While dark hues such as berry red and emerald green are traditional winter wedding colors don't feel limited by them. Gorse Hill's spaces offer a neutral colour palette giving couples the freedom to choose any colour theme they desire.
CONTACT THE GORSE HILL WEDDING TEAM TODAY
Experience the beauty of weddings at Gorse Hill, whether you choose a winter celebration or any other season. We also offer the possibility of exclusive use of our venue, making your special day even more extraordinary.