Birdworld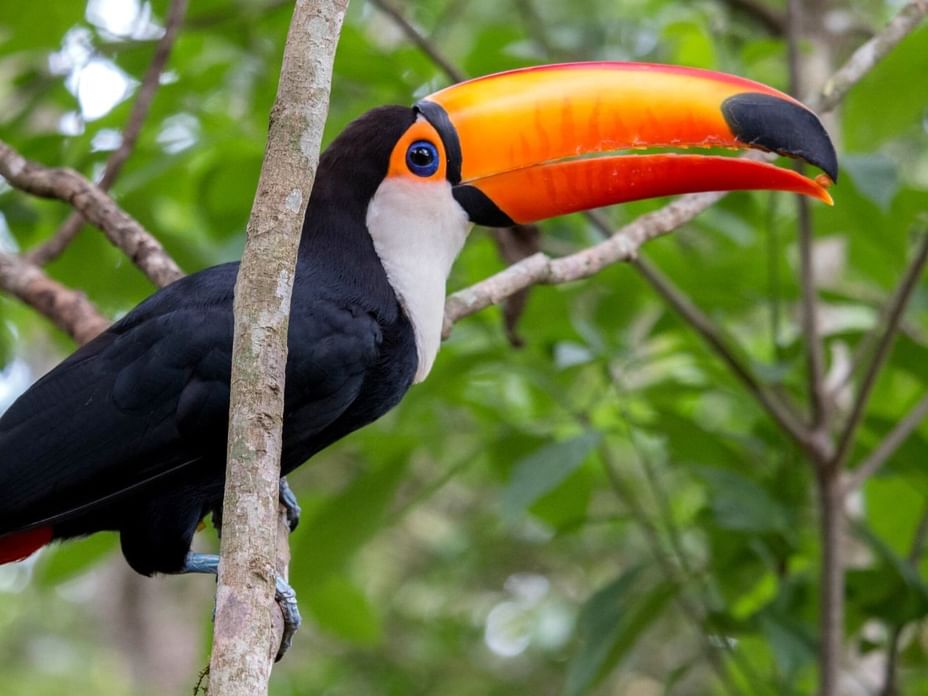 If you have a fondness for animals, a visit to Birdworld in Surrey is a must.

Visit Birdworld while staying at Gorse Hill

Nestled amidst tranquil natural surroundings, it features various bird enclosures, landscaped gardens, children's play areas, and even a farm, making it a perfect destination for families and nature enthusiasts alike.
THE HISTORY OF BIRDWORLD
Established by Roy Harvey and his family in 1968, Birdworld has undergone expansion over 28 years.

In 1990, the beloved Jenny Wren Farm was added and in the early 90s the park's operations were passed to the next generation.

Birdworld became part of Denys E. Head Ltd in late 1996, joining Forest Lodge Garden Centre and Garden Style.

Since then it has continuously developed introducing popular attractions such as the Terry Pratchett Owl Parliament, Silent Forest aviaries, Penguin Beach, and Outback Landing, enhancing the overall visitor experience.
WHERE IS BIRDWORLD IN SURREY? HOW DO I GET THERE?
Location: Birdworld is located on Holt Pound Lane, 2 miles south of Farnham on the A325.

It's well signposted from M3 junction 4 and easily accessible from the M25.

The area is renowned for its stunning landscapes including Bordon Enclosure which is just an 8-minute drive away and offers a great place to connect with nature.

Address: Holt Pound Lane, A325, Farnham, GU10 4LD

By Car: To get to Birdworld simply pop in the postcode (GU10 4LD) into your navigation system.

Parking: Free on-site parking facilities are available.
ANIMALS AT BIRDWORLD
With more than 1,200 birds and a diverse range of animals, Birdworld promises a delightful day out for the whole family.

Explore the 26-acre park and enjoy attractions such as the penguin exhibits, Owl Parliament, Flamingo Cove, and more.
JENNY WREN FARM
Since its opening in 1990, Jenny Wren Farm has become a favourite area within the park.

It offers a wonderful opportunity for visitors to interact with adorable animals such as goats, rabbits, Pigs, and Whitefaced Woodland Sheep.
TALKS, SHOWS & EVENTS AT BIRDWORLD
Birdworld hosts a range of events throughout the year, including daily feeding shows and informative talks conducted by the staff.

Please note that show availability may vary depending on the day.
BIRDWORLD CONSERVATION AND WHAT THEY DO TO HELP THE ENVIRONMENT
The Birdworld Conservation Fund which was established in 2008 has successfully raised over £90,000 to support conservation initiatives in the UK and abroad.

Birdworld has also been a participant in the Green Tourism program since 2004. They are actively striving to adhere to sustainable practices and environmentally friendly approaches.

They promote responsible behaviour by showcasing green ideas through informative signs on-site, offering guidance on protecting the environment and preserving local wildlife.

The commitment to sustainability extends to their staff, encouraging them to embrace and uphold positive practices alongside valued visitors.
IS BIRDWORLD IN FARNHAM DOG FRIENDLY?
To maintain biosecurity, Birdworld does not allow dogs on the premises, except for assistance dogs.
BIRDWORLD MAP
For all the relevant information about Birdworld, including admission fees, animal feeding times, and events click HERE.
BIRDWORLD FAQ'S
Q: What are the opening hours of Birdworld?
A: Birdworld operates from 10:00 am to 5:00 pm (4:30 pm during the winter period), with the last admissions accepted one hour before closing time. They are open every day except Christmas and Boxing Day.

Q: How much does Birdworld cost?
A: Admission prices for Birdworld vary depending on whether you are an adult, child, carer, or member. For the most current information on admissions and to book you can visit their official website.

Q: Is parking free at Birdworld?
A: Yes, Birdworld offers free on-site parking for customers.

Q: What facilities are available at Birdworld?
A: Birdworld provides toilets, a café, landscaped garden areas, children's play areas, and more.

Q: Are there penguins at Birdworld?
A: Birdworld features two fantastic penguin exhibits.

Visit Birdworld while staying at Gorse Hill
Holt Pound Lane GU10 4LD England