Espresso Martini History: Who Invented This Iconic Cocktail
A Deep Dive into Espresso Martini History, Cocktail Recipe and Beyond!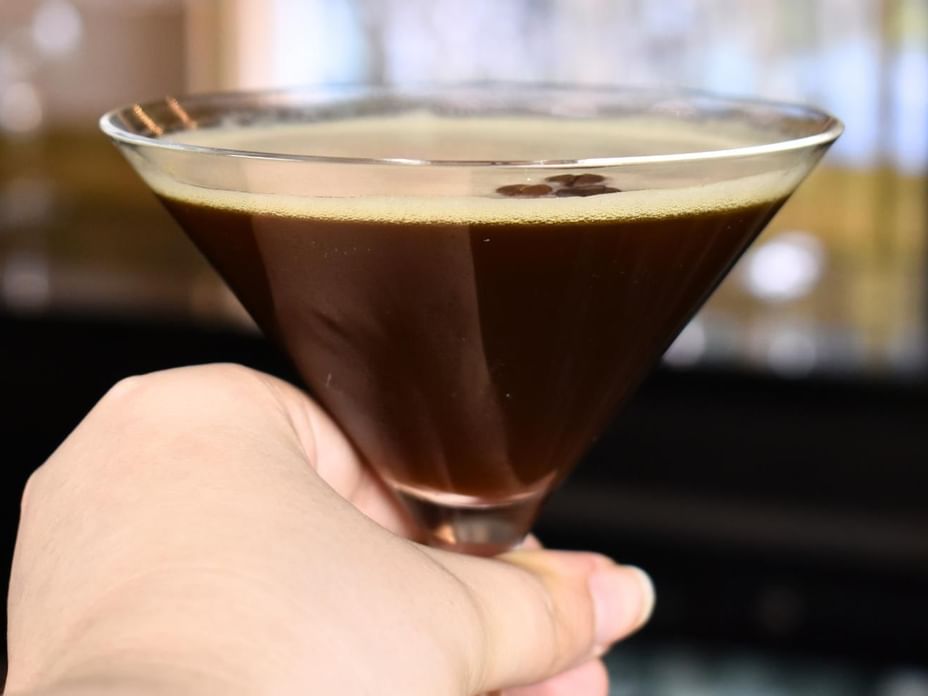 What is an Espresso Martini?
The Espresso Martini is a cocktail that has taken the world by storm with its perfect blend of vodka, coffee liqueur, and expresso. It's a surprising combination but one that works incredibly well. The rich and indulgent taste is enhanced by the creamy texture making it a popular choice for those who love a little decadence in their drinks.

In this article we will be delving into the Expresso Martini History, and we hope you find it an enjoyable read!
A Taste of the Past | Espresso Martini History
The credit for creating the incredibly smooth Espresso Martini cocktail goes to the famous British bartender, Dick Bradsell.

Cocktail legend has it that back in 1983 a young future supermodel approached the bar of Dick Bradsell and requested a drink that would give her a boost of energy. In response Bradsell concocted a unique cocktail using a combination of vodka, sugar, coffee liqueur, and a shot of freshly brewed expresso which he extracted from the coffee machine located beside his bar station.

This drink eventually became known as the Espresso Martini and has since become a classic cocktail that is beloved by many around the world. While some people have made claims however most firmly believe that Dick Bradsell is the true creator.

Why is the Espresso Martini Cocktail Garnished with Three Coffee Beans?
The espresso martini cocktail boasts various adaptations however one consistent trademark is garnish of three floating coffee beans. Rooted in tradition these beans are said to represent health, wealth, and happiness.
Is Espresso Martini a Dessert Cocktail?
Is the Espresso Martini a Dessert Cocktail? This question has long sparked debates among cocktail enthusiasts. With its luscious blend of coffee, vodka, and coffee liqueur, it certainly boasts dessert-like qualities.

The rich flavours and velvety texture make it a decadent treat for the taste buds. However, some argue that its energising kick from the espresso disqualifies it as a traditional dessert drink.

Ultimately, whether you consider it a dessert cocktail or not there's no denying the indulgent pleasure it brings. Sip and savour this exquisite creation and let your own palate be the judge of its dessert-worthy status.
Variations of the Classic Espresso Martini Cocktail
While the classic Espresso Martini recipe remains beloved creative mixologists have also put their own spin on this iconic cocktail.

From variations that incorporate flavoured liqueurs, such as hazelnut or salted caramel, to experimental twists that infuse the drink with unexpected ingredients like chili or orange zest, the Espresso Martini's versatility allows for endless possibilities and personalisation. These innovative adaptations have contributed to the drink's ongoing allure and ensured its relevance in the ever-evolving cocktail landscape.

Whether you're a fan of the traditional recipe or eager to explore exciting interpretations the Espresso Martini continues to captivate and inspire making it a must-try cocktail for anyone looking to elevate their drinking experience.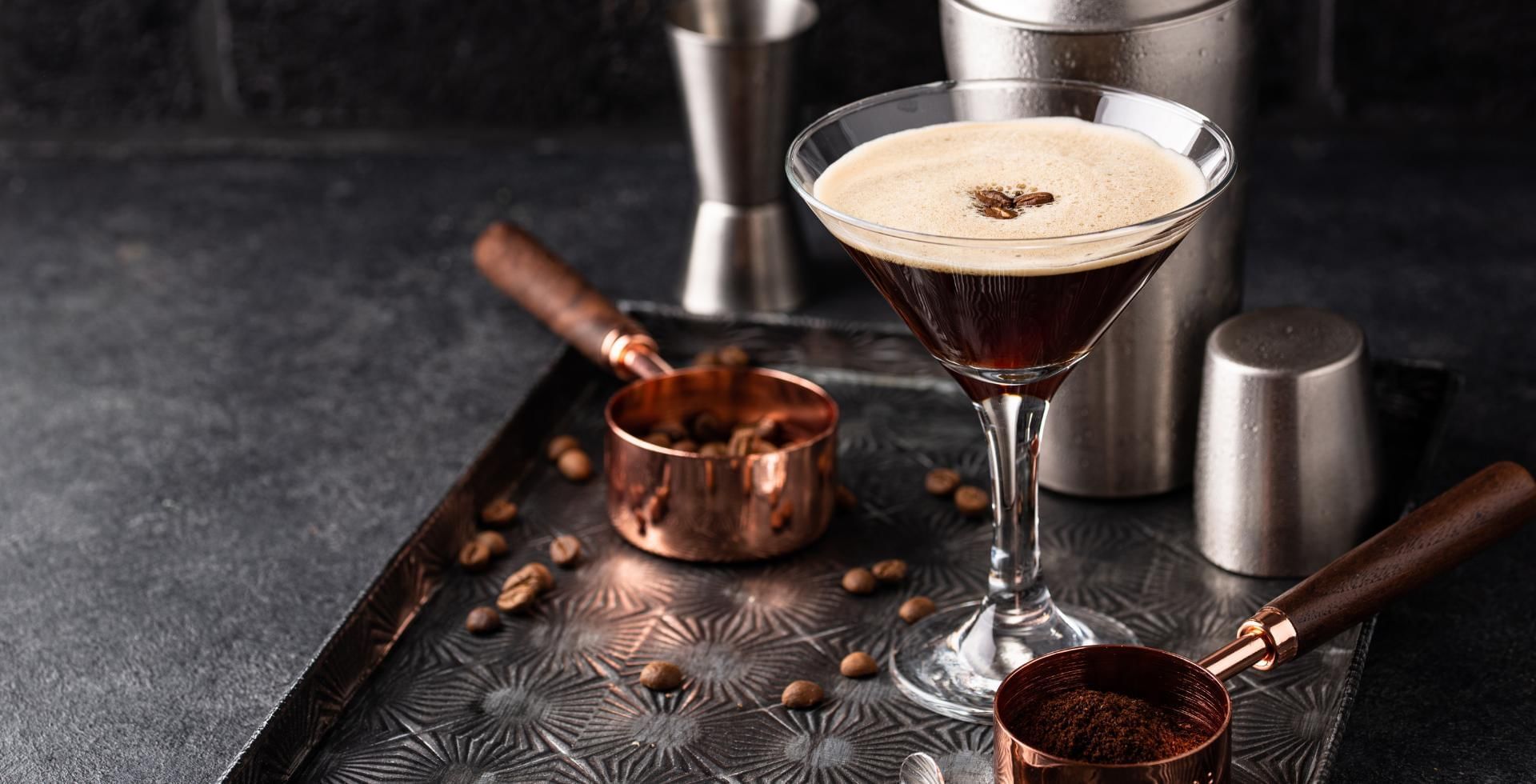 Classic Espresso Martini Recipe | Get Ready to Make Your Own!
Now that we've explored the fascinating Espresso Martini History it's time to share a classic recipe for crafting this iconic cocktail. This recipe is perfect for one serving and is incredibly easy and quick to make. If you're hosting a party simply scale up the ingredients accordingly to cater to the number of guests you have.
INGREDIENTS
Ingredients for the sugar syrup
• 50g golden caster sugar
• 25ml water
Ingredients for the cocktail
• Ice
• 50ml vodka
• 25ml freshly brewed espresso coffee
• 25ml coffee liqueur (we opted for Kahlua)
• 3 coffee beans (optional)
EQUIPTMENT
• Tablespoon
• Pan
• Martini glass
• Cocktail shaker
METHOD
STEP 1:
To start make the sugar syrup by placing the caster sugar in a small pan over medium heat. Add 25ml of water, stir, and bring it to the boil.
STEP 2:
Stop heating and give the mixture time to cool. Place 1 martini glasses in the refrigerator to chill.
STEP 3:
When the sugar syrup has cooled off entirely add half a tablespoon of it to a cocktail shaker along with a handful of ice, espresso, vodka and coffee liqueur. Shake the mixture well until the outside of the shaker feels very cold.
STEP 4:
Strain the mixture into the chilled glasses. If desired, you can garnish with coffee beans on top.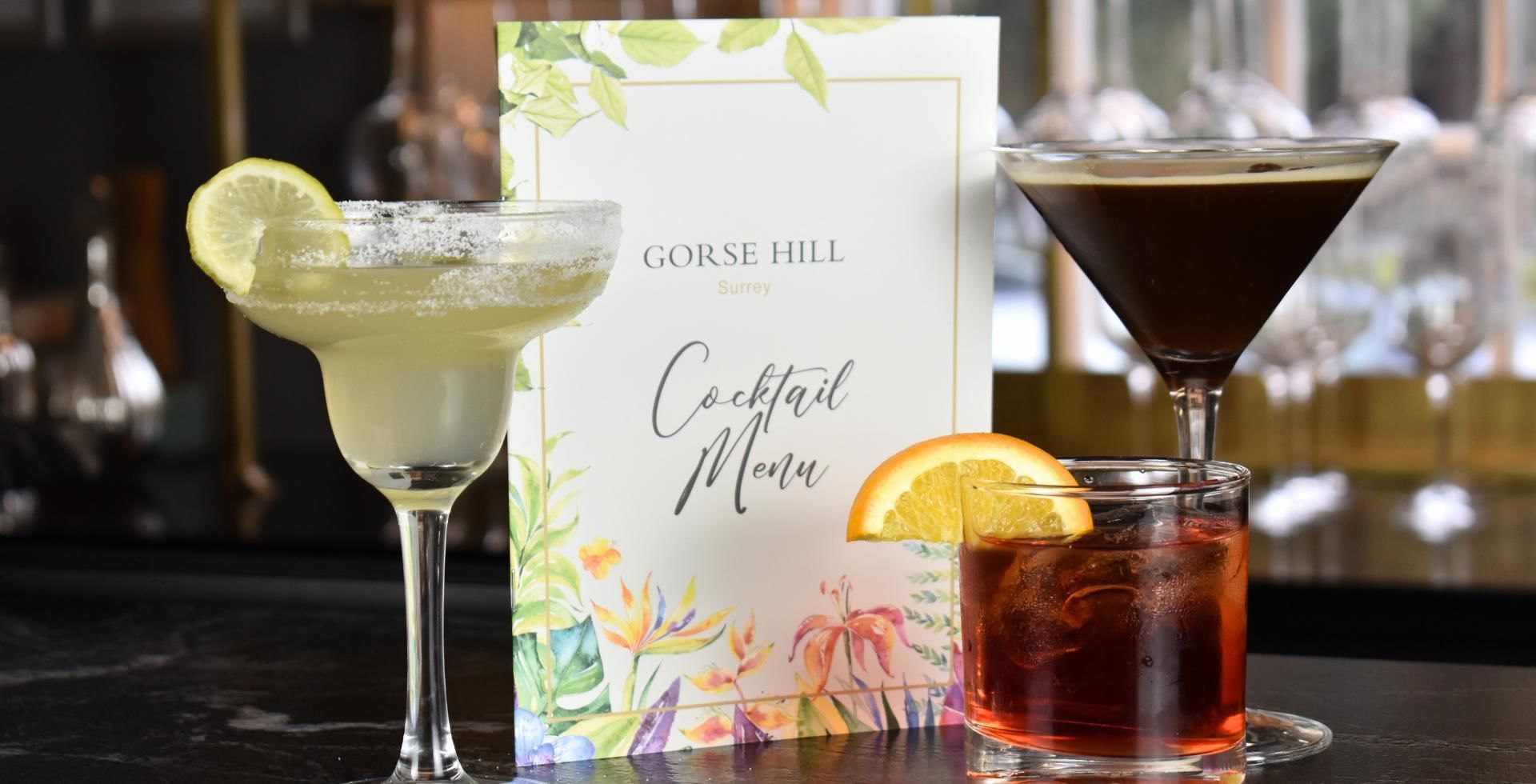 Where to go for Cocktails in Woking
If you're looking for an exceptional spot to indulge in some delicious cocktails in Woking, check out our fantastic country bar at Gorse Hill.

We take pride in offering a great variety of classic cocktails that are expertly crafted to satisfy your taste buds. One drink that comes highly recommended is our Espresso Martini, a true masterpiece that combines the rich flavours of coffee, vodka, and coffee liqueur.

In addition to our impressive selection of cocktails, we are delighted to offer a wide variety of delectable bar snacks and delicious food options that pair perfectly with our drinks.

Whether you're joining us for an evening of delightful cocktails or seeking a satisfying meal that complements your drink choices, our bar in Woking invites you to immerse yourself in a culinary adventure. Make a reservation and eat, drink, and be merry at Gorse Hill.