What Is A Wedding Breakfast?
Why It's Called A Wedding Breakfast, Wedding Breakfast Ideas & More!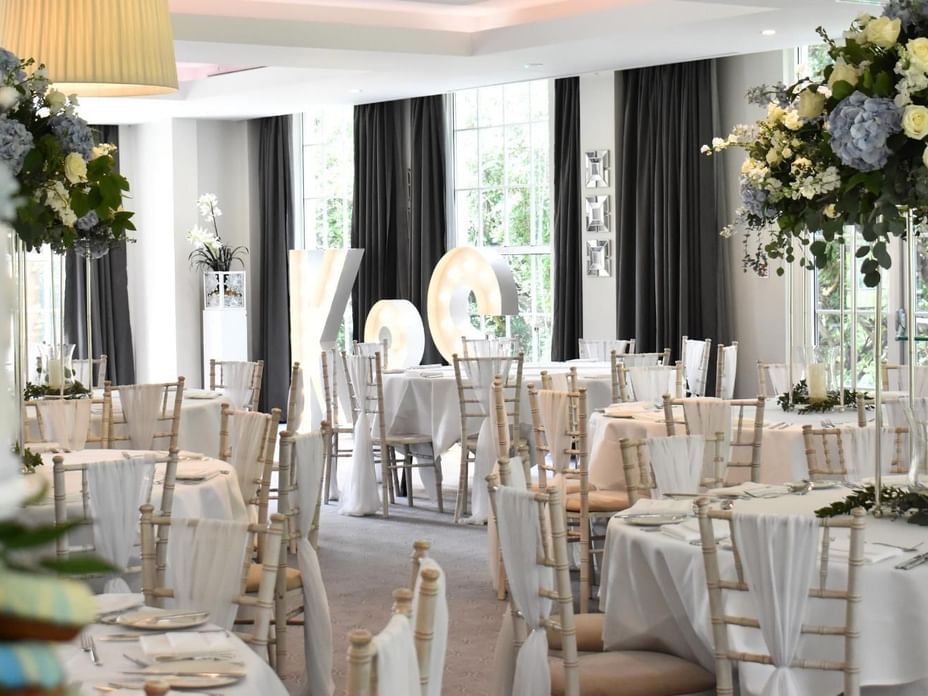 A wedding breakfast refers to the main meal of the day that takes place after the ceremony.
At Gorse Hill, we've had the pleasure of hosting many wedding breakfasts at our popular Surrey Wedding Venue.
Read on to delve deeper into the topic "What Is A Wedding Breakfast?".
Is A Wedding Breakfast In The Morning?
In modern times the wedding breakfast doesn't actually happen in the morning, despite its name.
The term "wedding breakfast" dates back to the 17th century when weddings were often part of a religious Mass.
Couples would fast before the service and the meal following the ceremony was the first meal they shared as a married couple, breaking the fast.
This term still holds significance today as the wedding breakfast is the first meal you enjoy after the ceremony, marking the beginning of your life together as a married couple.
While many wedding venues continue to use the term "wedding breakfast" to refer to the main meal following the ceremony there are many other phrases that can be used.
These include "wedding feast," "post-wedding meal," and "wedding banquet."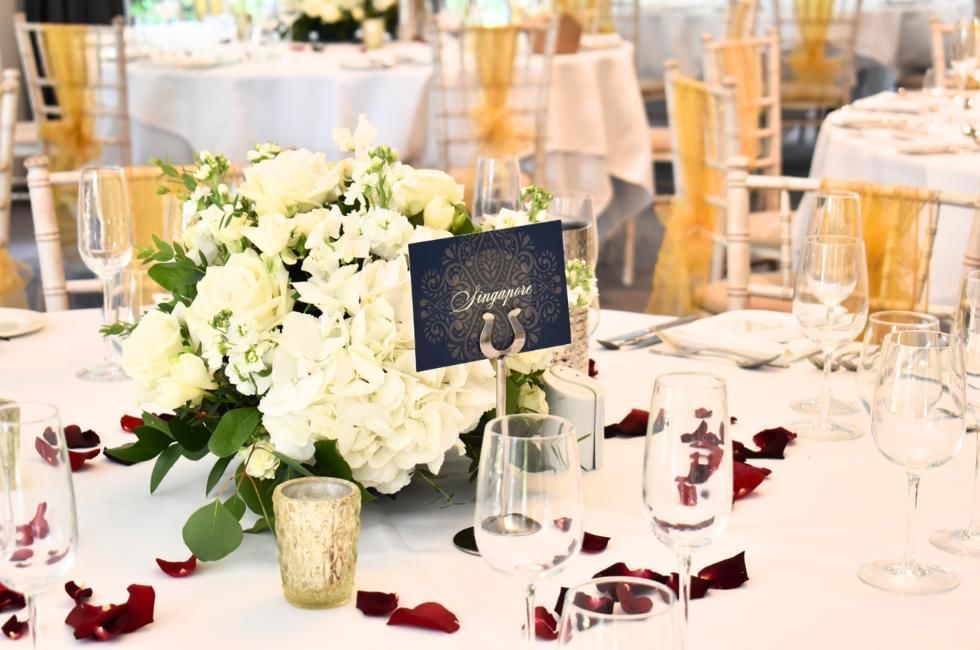 What Is A Wedding Breakfast Menu?
In a traditional wedding breakfast the menu typically offers a choice between a formal three-course meal or a buffet.
Some couples opt for a more casual approach and serve a hog roast or BBQ which is great choice for a more laidback wedding.
During the wedding breakfast the newly married couple and their guests gather after the ceremony to enjoy a delectable meal which is often followed by speeches.
Wedding Breakfast Menu Ideas
If you're looking for inspiration on what to serve at your wedding breakfast, we've complied a list of fantastic wedding breakfast menu ideas.
1. Traditional Three-course Meal
Stick to the classic three-course wedding breakfast meal if you want to keep things traditional. This usually consists of a starter, main course, and dessert which can be altered to suit dietary requirements. Many wedding venues also offer a tasting service so that couples can choose the dishes they like best.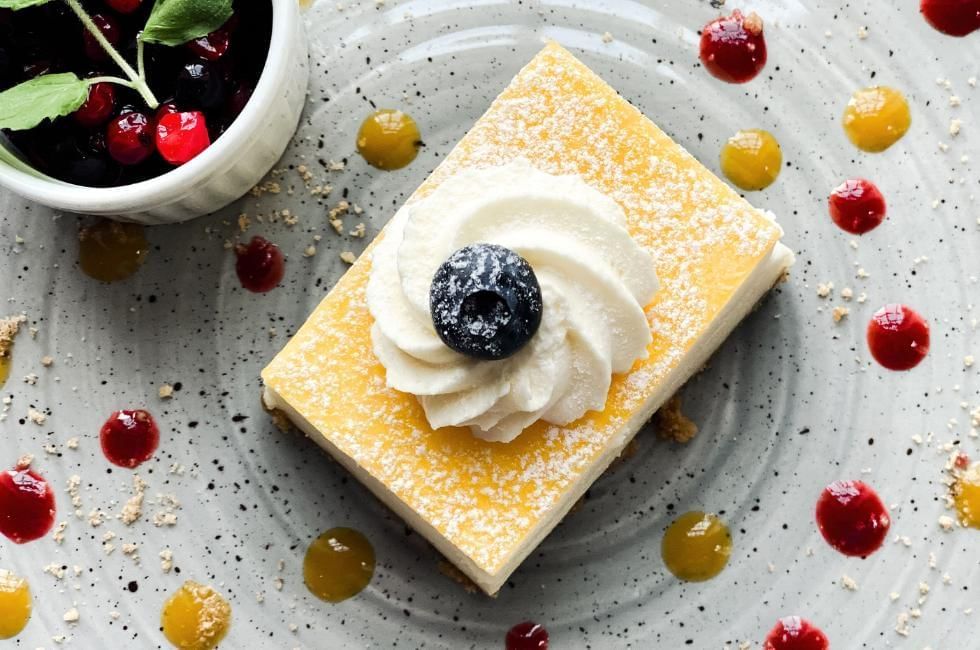 2. BBQ
Consider adding a fun twist to your wedding meal with a BBQ menu. You can have a variety of grilled treats from burgers to grilled vegetables. This is a perfect choice for a more laidback wedding breakfast.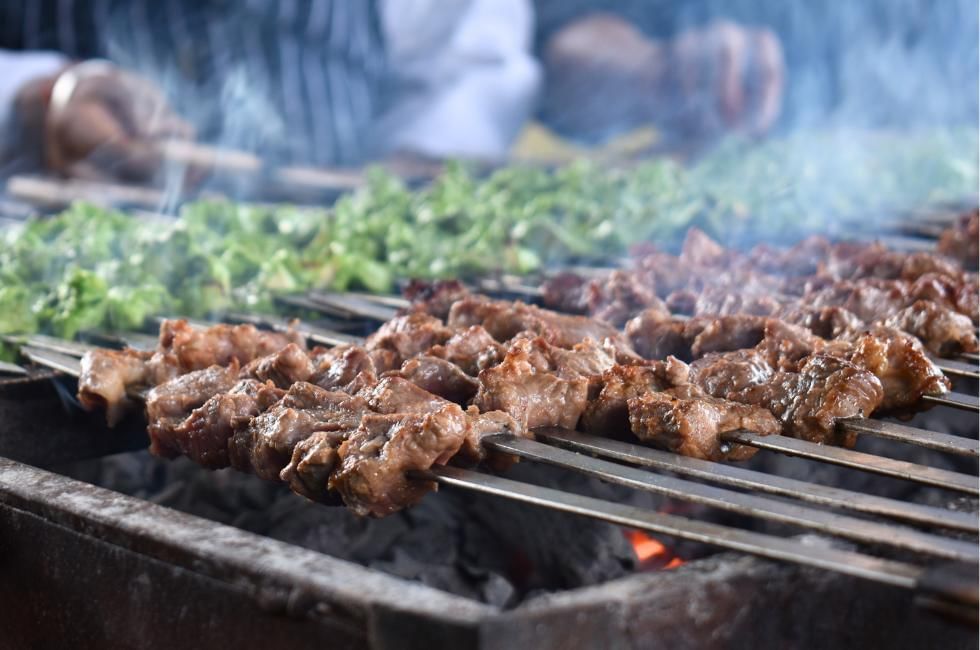 3. Afternoon Tea
If you're aiming for an elegant feel an afternoon tea menu is a great choice. Delight your guests with a selection of finger sandwiches, scones with clotted cream and jam, and a range of sweet treats.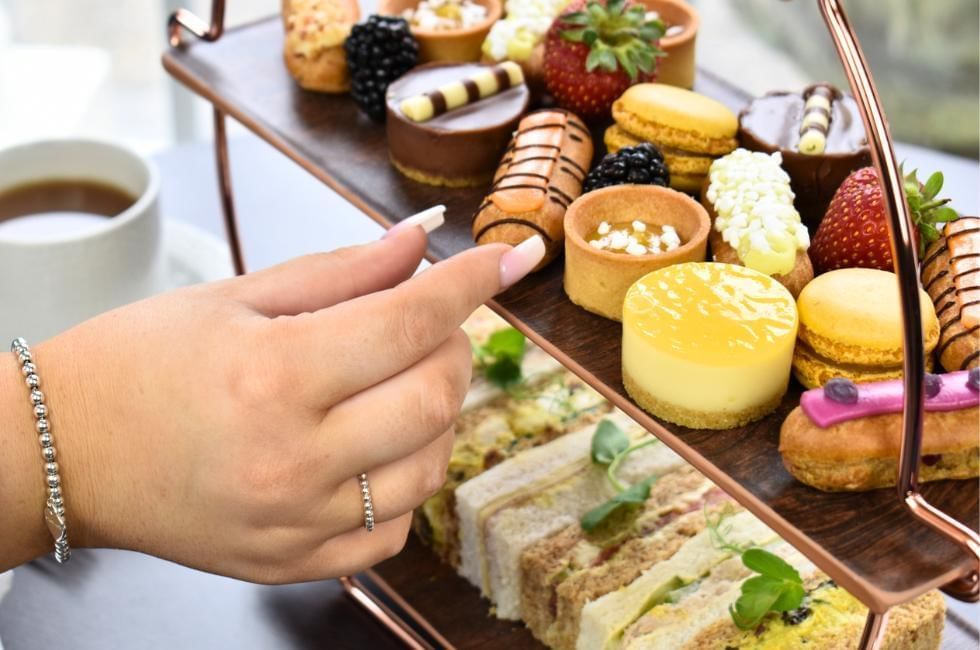 4. Buffet
A buffet-style wedding breakfast offers a wide variety of options for your guests. It's the perfect for larger gatherings with diverse food palates.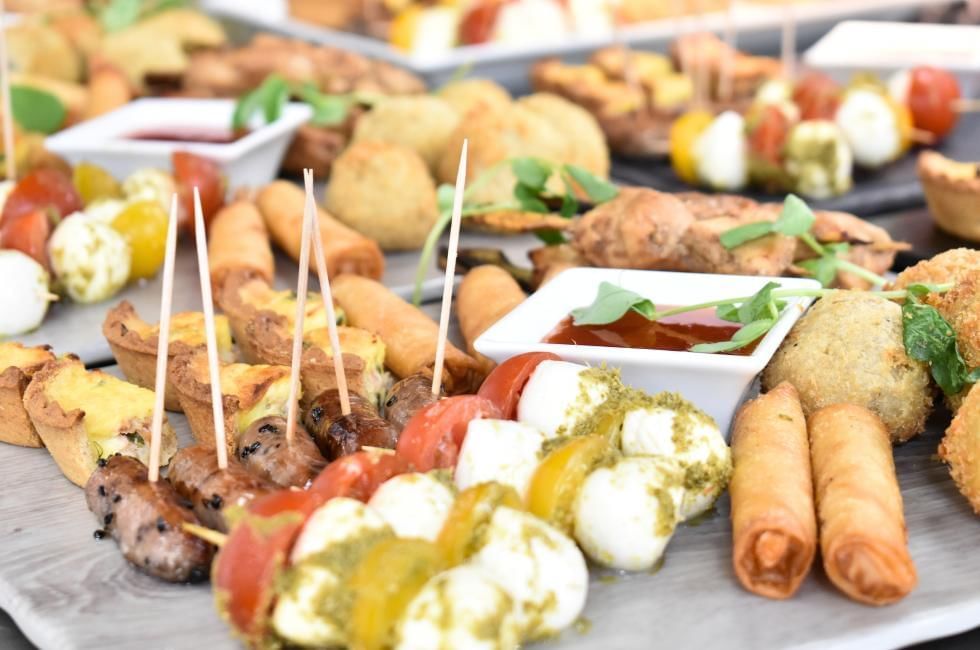 5. Themed Cuisine
For a unique and personalised touch consider a themed cuisine for your wedding breakfast. Whether it's an Italian food truck or an Asian fusion spread, themed cuisine reflects your tastes and interests.


Remember to check with wedding venues prior to booking if your desired catering option is possible based on your numbers.

------------------------------------------------------------------------------------
We hope you found our article on "What Is A Wedding Breakfast?" enjoyable.

As a renowned wedding venue in Surrey our team is committed to ensuring your big day is perfect, regardless of if you opt for a traditional wedding breakfast or not.
Explore our luxurious spaces and start planning your dream wedding with us here at Gorse Hill.
For more fantastic wedding-related reads check out "12 Great First Dance Alternatives", "Wedding Ceremony vs. Reception | What's The Difference?" and "Why Do Brides Wear Something Blue?"
------------------------------------------------------------------------------------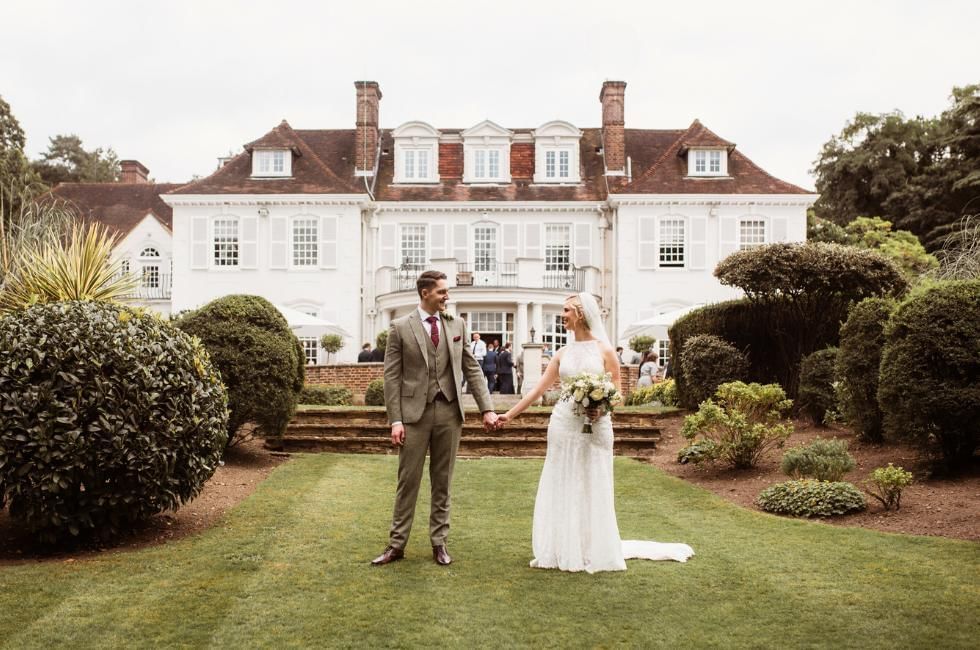 Frequently Asked Questions Related To: What Is A Wedding Breakfast?
Q: Why is it called a wedding breakfast?
A: The term "wedding breakfast" refers to the main meal following the wedding ceremony. It's the first meal shared by the newlyweds as a married couple.
Q: When is a wedding breakfast served?
A: A wedding breakfast is usually served after the wedding ceremony.
Q: Who should be invited to wedding brunch?
A: Usually, the wedding breakfast is for close family and friends. The evening event can include more people like extended family, friends, and co-workers. Ultimately its up to the couple as to who they want to invite.
Q: What do guests do after wedding breakfast?
A: Once your wedding breakfast concludes, your special day transitions into the evening reception. This is when a joyful celebration unfolds featuring entertainment, dancing, cake cutting, and sometimes more food.
Q: Can you invite people to wedding breakfast but not ceremony?
A: Traditional etiquette is that if someone is invited to your wedding ceremony, they should also be invited to your reception. However, different rules apply when it's the other way around.
Q: Do you have speeches before wedding breakfast?
A: Speeches can occur before the wedding breakfast if the couple prefers. However, they are typically delivered either after the main course or following the entire meal.
Q: Do you play music during wedding breakfast?
A: Playing music to your wedding breakfast is always a great idea as it helps create a peaceful atmosphere for you and your guests.
Q: Do people have music during wedding breakfast?
A: Many couple choose to have music during their wedding breakfast. The type of music and how it's presented often depends on the atmosphere the newlyweds want to create. Some couples opt for subtle background music or even hire a live musician to add a special touch to the event.
Q: What is a wedding breakfast UK?
A: Typically, wedding breakfasts feature a sit-down meal offering a choice of three courses or a buffet-style spread. It's also the time when heartfelt speeches are exchanged, and a toast is made to the newlywed couple.
Q: Can you skip a wedding breakfast?
A: While it's not obligatory to have a traditional three-course sit-down wedding breakfast, its important to provide your wedding guests with food to keep them energised throughout the day's events.