Goldsworth Park Lake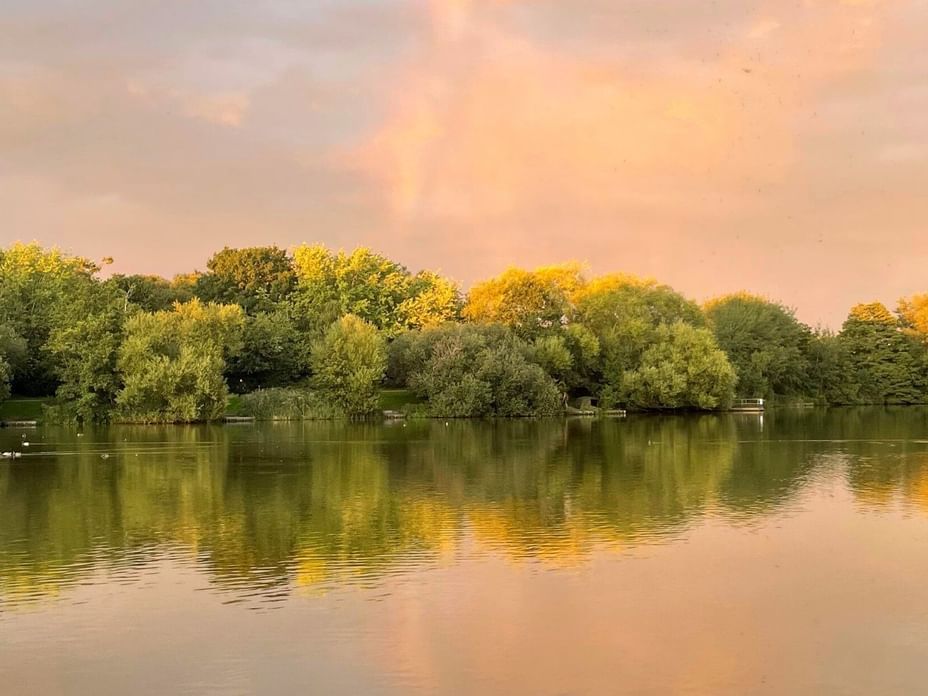 Created in the early 1970s as part of the development of the Goldsworth Park housing estate, Goldsworth Park Lake is an impressive 14-acre lake, reaching depths of up to 13ft. It was built as a drainage and balancing pool but has since become a popular spot for fishing and wildlife spotting.

The beautiful lake is home to an abundance of wildlife, including 13 species of known fish, a range of water birds, and a growing number of other species. It's the perfect spot for a picnic, and there's plenty for kids to explore - from climbing boulders to a skate park.

To make the lake even more accessible, several improvements have been made in the last few years. These include 36 platforms, one of which is specially designed and ramped for at least two disabled persons. There are also reed beds, wildlife area and a floating eco island, all of which add to the beauty of the site. Most of the work here has been carried out by local anglers and residents, with the support of the Goldsworth Park Community Association.
To explore more fun things to do in Surrey click HERE.
Goldsworth Park Lake, Woking GU21, UK GU21 England United Kingdom