Guildford Museum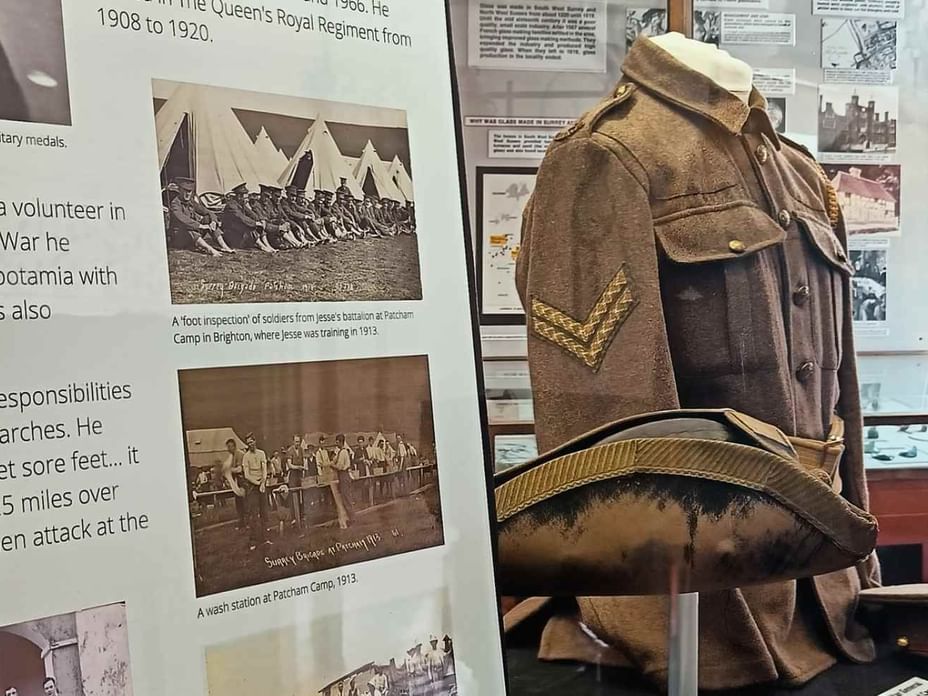 If you have a passion for history or happen to be in the Guildford area, make sure to visit Guildford Museum.

Visit Guildford Museum while staying at Gorse Hill

It's a must-see destination that will captivate and enlighten you with its fascinating exhibits, events and rich historical treasures.
WHAT TO EXPECT AT GUILDFORD MUSEUM
Guildford Museum is located near the Castle grounds housed in a beautiful Grade II listed building just a short distance from Guildford's historic high street.

Entry to the museum is free, offering visitors the chance to explore a diverse range of exhibitions that change over time.

The museum also features a permanent collection of artifacts. Immerse yourself in the unique story of Guildford and its surrounding area as you journey through displays highlighting various periods such as Prehistory, Roman, Saxon, and Medieval times.

Additionally, you can enjoy the Scullery, a themed play area for children, along with exhibits focusing on the many other fascinating Guildford stories.
WHERE IS GUILDFORD MUSEUM IN SURREY? HOW DO I GET THERE?
Location: Guildford Museum is located on Castle Arch.

Address: Guildford Museum, Castle Arch, Guildford, GU1 3SX

By Car: If you're travelling by car plug Guildford Museum pop the postcode into your navigation (GU1 3SX).

Parking: In Guildford town centre there are several car parks and on-street parking options available.

For Blue Badge holders there is metered parking available in Quarry Street, conveniently situated across from the museum.

You'll also find a dropped kerb at the junction with Castle Street for easier accessibility.
EVENTS AT GUILDFORD MUSEUM
Guildford Museum offers a range of fun and engaging events throughout the year.

From craft days to drop-in sessions where you can handle objects from prehistoric and Roman times, there's something for everyone to enjoy.

Stay informed about the latest events by checking out the museum's website for updates.

Make sure you don't miss out on these exciting opportunities to learn and have a great time!
GUILDFORD MUSEUM MAP
Check out all the relevant information on Guilford Museum including opening times, facilities & much more HERE.
GUILDFORD MUSEUM FAQ'S
Q: Is Guildford Museum free?
A: Visiting Guildford Museum is absolutely free. You can explore a permanent collection of artifacts from Guildford and the nearby areas, spanning from prehistoric times to the present day. Additionally, the museum hosts a range of rotating exhibitions for visitors to enjoy.

Q: What is the history of Guildford town?
A: Guildford has a rich history as a town dating back to Saxon times around 500 AD. The settlement was known as Guilden Ford, which might have been due to the golden sands on the riverbanks or the golden flowers that bloomed by the riverside.

Q: Is Guildford worth a visit?
A: Located in the heart of Surrey, Guildford is a charming riverside town known for its picturesque High Street adorned with historic setts and beautiful architecture. There is an abundance of activities to enjoy, such as exploring Guildford museum, attending exciting events, and indulging in fabulous shopping. Guildford is a wonderful town to visit, offering a delightful experience for all.

Visit Guildford Museum while staying at Gorse Hill
Quarry Street GU1 3SX England